Direct integration into your student information system doesn't have to be complicated: 4 steps for a seamless SIS integration
Integrating a new third-party, payments service solution or new product into your student information system traditionally is a time intensive and manually led process that puts a lot of strain on internal resources as well as costing institutions a significant amount of investment for required customizations.
Fortunately, this no longer needs to be the case due to new and innovative solutions being introduced into the marketplace by agile companies and fintech's such as PayMyTuiton.
When working with a new partner for a direct solution integration into your school's student information system there are 4 steps to follow to ensure your experience is efficient and cost-effective:
1. Choose an experienced partner with an innovative solution that removes integration friction
Working with a team with years of experience in the higher education payments space is essential for ensuring a seamless go-live experience. Unique fintech's like PayMyTuition, offer very competitive offerings to what is traditionally available to colleges and universities. PayMyTuition's Payment Wheel suite of offerings allows institutions to completely digitize their entire student payments experience including disbursements, refunds, and payment plans, with a single containerized integration directly into a school's SIS system, that takes less than 4 days to complete.
These unique solutions remove the manual intervention that is traditionally laid upon the school during the integration process. This innovative technology, by way of a real-time API, also removes the need for any customization required from the school, saving the institution both time and money.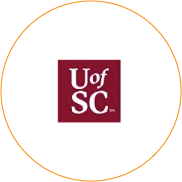 "PayMyTuition's implementation was very seamless and extremely efficient. Our IT team was sure that this process would take months to complete, however, the containerized integration allowed us to deploy in a matter of weeks. Needless to say, our IT team was overly impressed!"- Nicole Pressley, University Bursar, University of South Carolina
2. Clear communications with your supplier team
Similar to most relationships with partners, clear communication between teams is essential for a successful and seamless integration process. With PayMyTuiton's extensive experience within the higher education industry, our team has the ability to clearly guide the process while fielding any questions or concerns along the way in real-time, providing institutions with confidence and piece of mind.
At PayMyTuition, we provide unparalleled customer experience to ensure an efficient and smooth process. A best practice when working with us is to appoint a designated lead from your institution to work with us one-on-one that can provide clear and accurate information within each interaction and step of the process.
"PayMyTuition's implementation team has been amazing to work with. Implementation was seamless and extremely efficient. The containerized integration allowed us to deploy in a matter of weeks."- CJ Collins, Coordinator of Management Information Systems, Missouri State University
3. Build a communications launch plan for your student community
Prior to going live with a new integration or solution partner, it is important to have a communications plan prepared to inform your student community of any new payment changes. PayMyTuiton has developed communication best-practices over the years to support our institution partners with these efforts.
Schools will receive a customized project plan for communications to utilize in order to reach their student community across all school touchpoints. Depending on the array of solutions schools choose to integrate, there are different levels of information that need to be dispersed to students in order to keep them engaged and up to date on new developments. This process will provide efficiencies for the school along with removing friction with student services staff.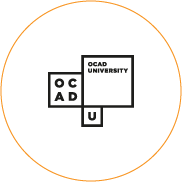 "PayMyTuition's marketing and communications team went above and beyond with providing co-branded collateral and communication material in various languages to ensure students and parents have the necessary guidance to make their payments."-Jack Chen, Senior Accounting Clerk, OCAD University
4. Post integration analysis and monitoring
Our integration process does not end once our technologies are implemented into a school's information system. We want to ensure that use and adoption of our solutions are as seamless as the integration process itself.
Once we have a go-live scenario, our team will continue to work with school staff in order to analyze the user flow and experience for both the institution and the student to ensure that there are no challenges in adoption of these new flows. Testing, developing, configuring, and monitoring of the system will continue to make sure the final solution is running efficiently and effectively.
Each institution will be provided an automated KPI monthly report that will summarize total volumes of transactions from the period as well as what students are saying about the user experience with the payments flow by way of a customer satisfaction survey they receive. To date our user success rates with our solutions sit at a rate of 96% in positive feedback from students.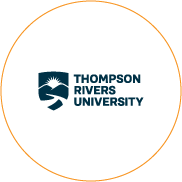 "PayMyTuition's monthly KPI dashboard report provides clear insight into student transactions, monthly volume, countries & currencies in use as well as student satisfaction ratings. This has allowed for complete visibility of all payment data in a very concise manner for review and consideration."- Carly Crosson, Associate Director, Revenue & Treasury, Thompson Rivers University
In conclusion
At PayMyTuition we solve the complex challenges that educational institutions experience with traditional ways of processing student payments with our innovative, next-generation solutions. Contact a member of our team to find out how we can remove the friction within your international and domestic student payments business while saving staff resources and eliminating costs.
Find out more about our implementation process by visiting